"Sempre estar lá e ver ele voltar ..." nunca a aberração feita pelo Nenhum de Nós em "Astronauta de Mármore" fez tanto sentido. Essa foi a "primeira canção" de Bowie que ouvi, ou melhor, uma reconstrução terrível para "Starman", mas que quando eu tinha meus quatro / cinco anos, era uma referência do que eu iria gostar.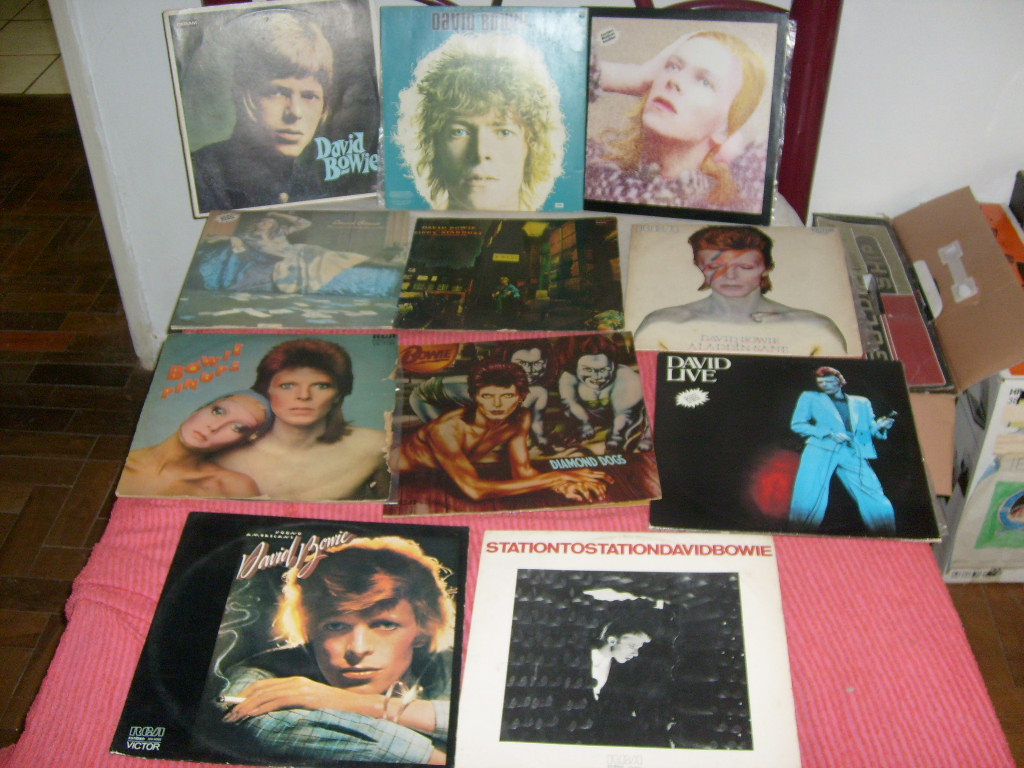 Bowie sempre foi um desafio para mim. Demorei muito tempo para tomar coragem e ouvi-lo, e sempre o fiz como desafios. Cada álbum deglutido era um choque, uma sensação de "put@ merd@, o que mais esse cara pode fazer?", e uma busca por novos álbuns, novas canções, novos filmes, novas interpretações. Um artista completo. Um homem que caiu na Terra, e fez o mundo mudar de ponta-cabeça. Esse homem, batizado David Robert Jones e apelidado de David Bowie. Por conta dele, a década de 70 se transformou, e sua influência atingiu desde pequenos nomes do rock como Mott the Hopple até gigantes jurássicos como o Led Zeppelin.
Além de músico, David fez cinema, era artista plástico, compôs clássicos da música que eram de estilos tão distintos, seja no pop, seja no soul, seja no eletrônico, seja no hard rock, várias faces que fizeram com que ganhasse um apelido marcante, o Camaleão.
O estranho é que preciso desabafar aqui. Ontem ouvi pela primeira vez o novo álbum de Bowie, Blackstar, e me arrepiei com "Lazarus". A letra da canção é uma despedida gloriosa, e meus neurônios não queriam raciocinar que Bowie estava mesmo despedindo-se. Senti-me mal ao ouvir o disco, sinceramente, e acabei deixando-o de lado, para tentar assimilar o que passou nas canções. Pois hoje, acordei-me com as notas de "Warszawa" na cabeça, por volta das nove da manhã, e fiquei enrolando na cama mais algumas horas. Eis que decidi me levantar, liguei o computador e ... o mundo caiu. Ele partiu, vítima de câncer, mais um ídolo, mais um grande nome, só que este era diferenciado, pois como um Midas, tudo o que tocou virou ouro.
Faço um a parte aqui, que os fãs entenderão, sendo uma pequena homenagem escrita pelo próprio Bowie, já que não tenho palavras para descrever a dor desse momento, a não ser estas, que batizo simplesmente de Letter to Bowie:
"Mr. Bowie
Don't you wonder sometimes you get so lonely ...
How I wish to meet you once
To see you strong in the failling light
Who will connect me with love and music?
Wonder who wonder who wonder who?
You can go, but I'll follow you wherever I go
Just me and my idol singing falsetto
But why I can't control it
News guy wept and told us
I'm gonna say goodbye, Lost in my circle
But I hope you live forever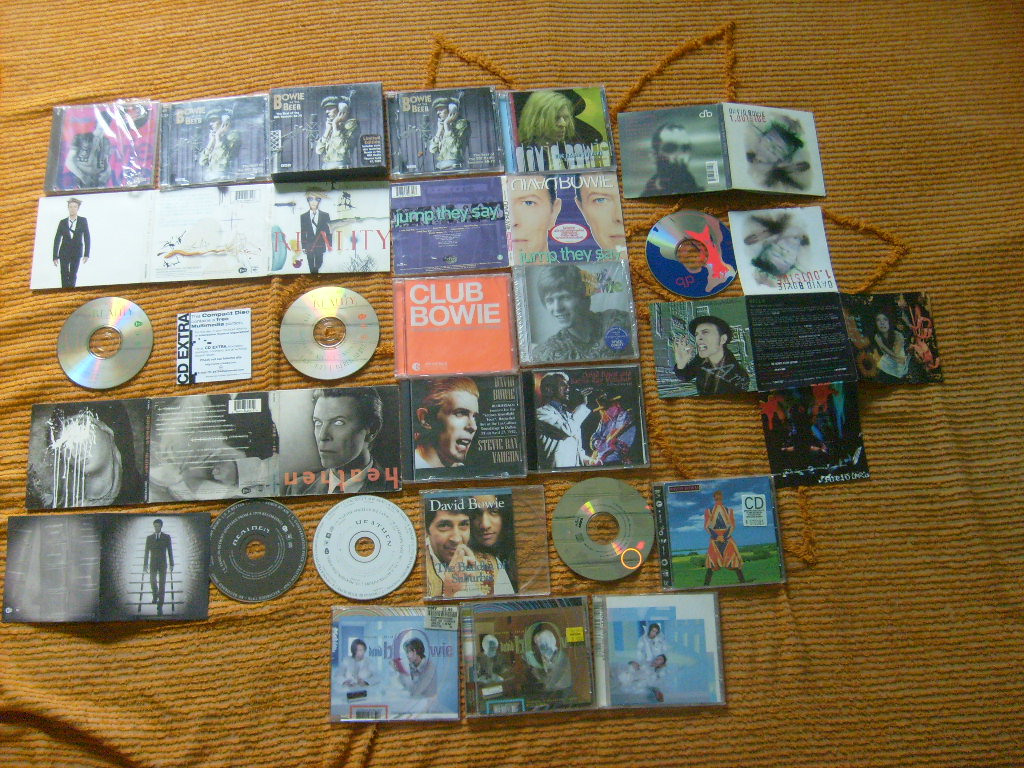 Blue, blue, that's the color of your room, where you will live
Jamming good with Mick and Trevor, the Spiders from Mars
You put the world on fire
Kennedy would kill for the lines that you've written
The man who enchanted the world
I will sing, me with a big hurt
And then you stay with us
We will remember this guy that's been in such a early song
We can be Heroes, to not cry for you lost, just for one day
Because we're like creatures of the wind
and Wild is the Wind, like Wild was your life
Goodbye ..."


David não morreu, ele apenas metamorfoseou-se mais uma vez, dessa vez no ar que conduzirá eternamente suas músicas, sua voz, sacudindo o cérebro por conta de uma das mais talentosas almas que Aquele (ou Aquela) que criou o universo colocou na Terra.


Fico com a alegria de "Modern Love" girando na vitrola, mas a triste harmônica de "A New Carrer in a New Town" fazendo as lágrimas caírem como cataratas em um dia de rio cheio. R. I. P., meu ídolo maior David Bowie.